I know eating a healthy breakfast can sometimes seem difficult. It's easy to wake up and rush to get ready skipping breakfast or eating something bad. Here's a few tips to help you get your healthy breakfast on.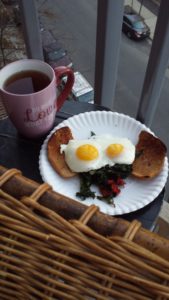 1. Plan at least the night before what you are going to eat and prepare anything you can make ahead.
2. Remember it doesn't have to be complicated. something as simple as a rice cake with almond butter and some strawberries is great. How about a hard boiled egg and a handful of nuts and berries. Or some plain yogurt with a little honey and pomegranates is also great and so simple.
3. You want to ALWAYS include a protein with your breakfast. Plain yogurt, eggs, some turkey sausage if you're a meat eater, etc.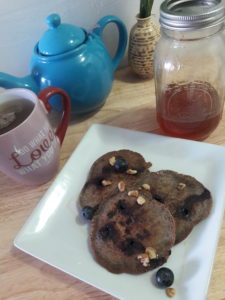 4. And you're not limited to "breakfast foods" eat anything you like.
5.Most importantly to eat healthy when you wake up you need to have your fridge and cabinet stocked. When I eat a bad breakfast it's usually bc I don't have anything healthy to eat in the house so I may run and get a egg and cheese bagel instead.

6. You can have some grab and go items too. Green tip bananas are great, a nut bar, yogurt. (Really read the ingredients on any bars and yogurt. Look for all natural ingredients and watch the sugar.)
Hope this helps. Let's see that healthy breakfast.