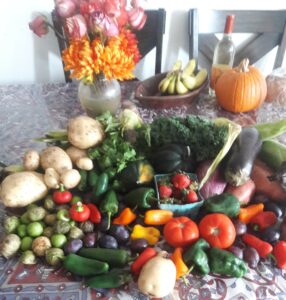 Tis' the season for Farmers Markets! So let me tell you why I love farmers markets and why you should shop at your local farmers market .
Shopping at your local farmers market is more than healthy foods and sustainable goods. It's an experience!!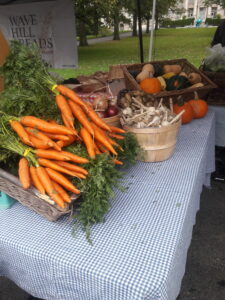 It's so much fun going from stand to stand to see what new stuff they have. And each farmers market or green market is different. You can bring your kids, meet friends, you can buy produce, meats, and cheese to bring home and also buy fresh food to eat at the market. Everything is coming straight from the garden or farm it was grown and every season you'll get the freshest fruit's and veggies of the season.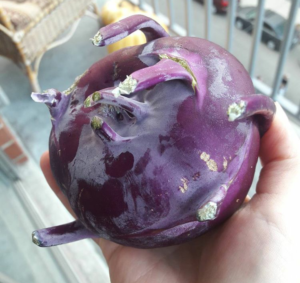 You may even see some produce you won't find at the grocery store. Not to mention the prices are usually lower than at the grocery store. I'm always so surprised by how much I get for a small amount of money. Plus if you live in NYC you get extra money to spend if using food stamps to buy fresh fruits and veggies at most of the green markets. You just need to go to the information tent and they will help you get tokens from your EBT card. For every $5 you spend you get a $2 bonus called health bucks.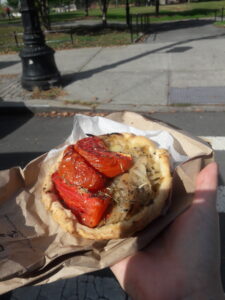 You'll also find a lot of unique goods and these farmers are usually so passionate about what they do and what they cook that you'll find delicious baked goods and foods like pies and jams, even fresh ice cream and yogurt. I got a cherry walnut crumb pie that tasted like heaven, I wish I had a picture but I devoured it. My kids always get excited by the pickles but there's really so much you never know what you're gonna find.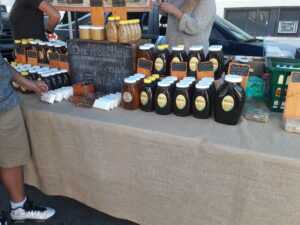 If you're looking for a clothing or food scrap collection most of the green markets offer that as well. And some like the Union Square Market and my favorite the Inwood Market are open year round. I got a great map of all the green markets at the information tent. IT lists the services offered days and I can see all the markets closest to me. It also lists the youth markets.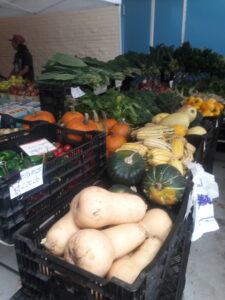 Youth markets are a network of urban farm stands operated by neighborhood youth, supplied by local farmers and deigned to bring fresh fruits and vegetables to communities throughout NYC.
So get out there and support the youth markets and of course your local farmers market!